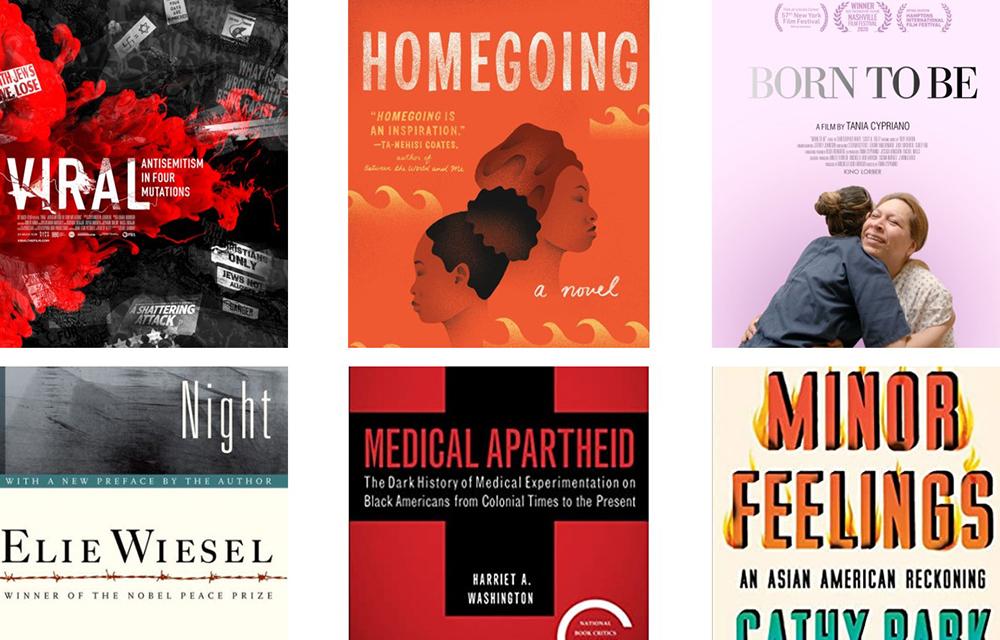 As an arm of the Radiology Racial and Social Justice Task Force, the department has also created the Racial Social Justice Book Club Seminar series with goals of normalizing education and conversations about racial and social justice in academia, particularly, but not exclusively as they pertain to medicine.
First, with the help of faculty and staff, the department curates books, movies, documentaries, podcasts, etc., on a wide range of issues related to racial, gender, sexuality, and social issues. Then, volunteers from across departments and institutions (which have included NewYork-Presbyterian/Weill Cornell Medical Center, Memorial Sloan Kettering, Mount Sinai Hospital, Mount Sinai Center for Transgender Medicine and Surgery and New York State Radiological Society's Diversity and Inclusion Committee) lead group discussions which help process literary and visual representations of racial and other trauma and its implications.
The seminar series facilitates learning by providing a safe environment in which to think cooperatively while respecting each other's opinions. The seminar series occurs every 2 months and it is open to all, including the larger community and other radiology departments through the New York Roentgen Society.
Hiding in Plain Sight
The series' organizers and selected discussants are currently working on a publication entitled "Hiding in Plain Sight: How Incorporating Honest Discussion of Racial and Social (In)Justice Documented in Literature and Visual Media into Medical Education Can Inspire Real Change" to be published in Clinical Imaging, that speaks about their experience with the Racial Social Justice Book Club Series and gathers heuristic and didactic methods of teaching that can help develop a caring, committed, and culturally responsive approach to education in the medical field.