As part of the Magnetic Imaging Innovations Institute (MI3) in the Department of Radiology, the Kelly Lab focuses on radiopharmaceuticals that improve clinical management of disease. The lab maintains a strong relationship with clinical colleagues at Weill Cornell Medicine (WCM). The three major objectives of the lab are: the use of radiolabeled probes to understand the fundamental pathophysiology of disease; the validation of imaging biomarkers for disease diagnosis, staging and treatment management; and the development of new theranostic small molecules. Research in the group is highly multi-disciplinary, and group members are afforded the opportunity to acquire skills and experience in molecular imaging, chemistry, radiochemistry, biochemistry, biology and molecular biology.
View Bio
Assistant Professor of Radiopharmaceutical Sciences
Dr. James Kelly received a doctorate in organic chemistry from the University of Cambridge in 2011. His thesis work, supervised by Dr. Finian Leeper, focused on the development of conformationally restrained analogues of porphobilinogen as inhibitors of porphobilinogen deaminase. Upon completion of his doctoral work, Dr. Kelly spent one year as an Alfonso Casanava Research Fellow at the Universidad Complutense de Madrid, supervised by Dr. Miguel Ángel Pozo, before transitioning to a two-year industrial research fellowship carried out at Instituto Tecnológico PET, Madrid. Dr. Kelly's work in Spain focused on radiofluorination of small molecules for brain imaging and automation, and validation of radiosynthesis procedures on automated synthesis units. Dr. Kelly moved to the Molecular Imaging Innovations Institute (MI3) at Weill Cornell Medicine (WCM) in 2014 as a postdoctoral fellow in the lab of Dr. John Babich. He was promoted to instructor in 2017, and assistant professor of radiopharmaceutical sciences in radiology in 2020. He is currently chief of radiopharmaceutical sciences at WCM. 
View Bio
Juan Azcona is a postdoctoral associate in the Kelly lab. He acquired an M.S. and a Ph.D. in biochemistry and molecular biology from New York Medical College. His research interests and specialties are in enzymology, metabolism and vascular biology.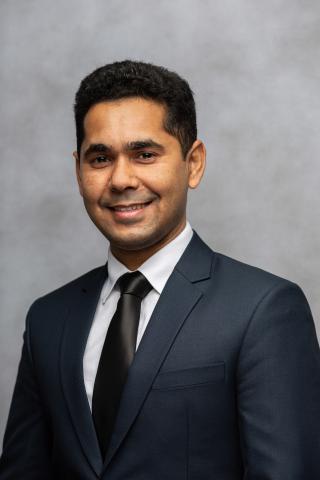 View Bio
Shuvra Debnath was born and raised in Bangladesh. He completed his bachelor's and master's degrees in chemistry at the University of Dhaka, Bangladesh. Upon completing his master's in 2015, he joined the research and development division of Square Pharmaceuticals Ltd. in Bangladesh to gain research experience in the pharmaceutical industry. He moved to the University of Illinois in Chicago in fall 2016 to pursue his Ph.D. During his Ph.D., he gained research experience in synthesizing precursor molecules and developing a novel methodology for 18 fluorodeoxyglucose (F)-fluorination of drugs and bioactive molecules. He brings this experience to the Kelly Lab, joining in March 2022. Shuvra is a highly motivated researcher, and he would like to contribute to improving the health of human beings through our developed science. He plays chess and cricket, reads novels and watches movies in his spare time.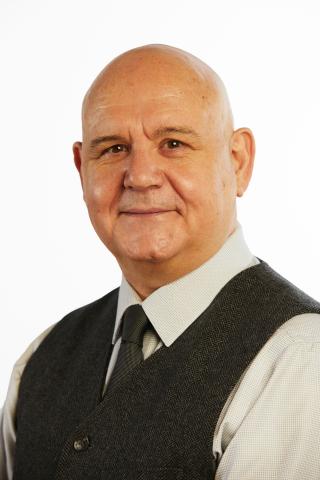 View Bio
Assistant Professor of Biochemistry Research
Tom Jeitner, who holds a doctorate in experimental pathology from the University of Sydney, is broadly trained in that field. Consequently, he contributes the biological aspects of developing and validating the positron emission tomography (PET) tracers under investigation in the James Kelly Laboratory. Additionally, Dr. Jeitner investigates two novel entities formed by transglutaminase actions that may be important in neurodegeneration and its detection by PET.  
View Bio
Chul-Hee Lee, a postdoctoral fellow in the Kelly Lab, is from South Korea. He is studying metabolic positron emission tomography (PET) imaging in prostate cancer, as well as the evaluation of PET biomarkers in cardiotoxic models. He is enjoying life in New York City while actively conducting research.
View Bio
After completing his Ph.D. in organic chemistry from the Indian Institute of Technology Kanpur, Dr. Singh came to Weill Cornell Medicine (WCM) for his postdoctoral studies, investigating the ubiquitine-proteasome system for cancer therapy. In August 2021, he joined James Kelly's lab, where he works on radiolabeling methodology for the development of  novel radiotracers for theranostic applications. 
View Bio
Anja Wacker is a postdoctoral associate, who joined Dr. Kelly's lab in the Weill Cornell Medicine Department of Radiology on March 14, 2022. She has a strong background in chemistry and biochemistry due to her M.Sc. and B.Sc. studies at the Technical University of Munich, and holds a Ph.D. in pharmacy from the Ruprecht-Karls-Universität in Heidelberg. Anja's research interests focus on the design, synthesis and preclinical evaluation of innovative tracers for positron emission tomography (PET) imaging as well as the development of peptide-based compounds for targeted radiotherapy. She is inspired by the idea that advances in molecular imaging techniques can deepen our way of understanding biological functions, metabolic pathways and the evolution of pathological conditions, ultimately leading to improved personalized patient care.
Other Research Collaborations
The Kelly group is actively involved in many preclinical and clinical research collaborations with investigators at WCM, the Hospital for Special Surgery, Hunter College, and the Albert Einstein College of Medicine. The aims of these projects include the development of poitron emission tomography (PET) probes for infection imaging; use of fibroblast activation protein (FAP) imaging to evaluate rehab strategies following orthopedic surgery; imaging formation of pathological protein aggregates; elucidating changes in diseased brain energetics and further development of prostate specific membrane antigen (PSMA) ligands for targeted radiotherapy.