Director:
Joanna Escalon, MD
Overview:
The Cardiothoracic Imaging fellowship at NewYork-Presbyterian Hospital - Weill Cornell Medical College is a one-year program designed to provide comprehensive training in cardiac and thoracic radiology.
The curriculum includes thoracic imaging (radiography, CT, PET-CT, and MRI), cardiovascular imaging (CT and MRI), and thoracic interventions (biopsy and ablation). Cardiothoracic Imaging fellows experience approximately equal time on cardiac and thoracic services.  There is a unique opportunity to work with both fellowship-trained cardiologists and radiologists on the cardiac service.  Both services share a reading room and enjoy a tight-knit and collegial relationship. As a result, fellows should expect to see all interesting cases daily and are welcome to contribute to both services regardless of clinical assignment thus maximizing exposure to the most educational cases.
Separate from the Cardiothoracic Imaging fellowship, a combined Body and Cardiothoracic Imaging fellowship is also available, with approximately half of the year dedicated to each specialty. The extent of cardiac and thoracic interventions training can be tailored to the specific goals of the fellow. If you are interested in this position, please indicate this on your application.

Our faculty and their subspecialty training:
Radiologists:
Alan Legasto, MD, interim chief / Cardiothoracic Imaging, Massachusetts General Hospital, 2006
Joanna Escalon, MD, fellowship director / Cardiothoracic Imaging, National Jewish Health/University of Colorado, 2018
Daniel Green, MD / Cardiothoracic Imaging, Mallinckrodt Institute of Radiology, 2015
Francis Girvin, MD / Thoracic Imaging, New York University Langone Health, 2006
Lauren Groner, DO / Cardiothoracic Imaging, Weill Cornell Medicine, 2019
Sharon Steinberger, MD / Cardiothoracic Imaging, Icahn School of Medicine Mount Sinai Hospital, 2020
Larry Latson, MD / Cardiothoracic Imaging, Albert Einstein/Montefiore Medical Center, 2013
Geraldine Brusca-Augello, DO / Body Imaging, Mount Sinai Hospital, 2004
Cardiologists:
Jiwon Kim, MD / Cardiology- Warren Alpert Brown Medical School, Cardiac Imaging- Memorial Sloan Kettering Cancer Center
Quynh Truong, MD, MPH / Cardiology- Weill Cornell Medicine, Cardiac Imaging – Massachusetts General Hospital
Jonathan Weinsaft, MD / Cardiology- Weill Cornell Medicine, Cardiac Imaging- Duke University Medical Center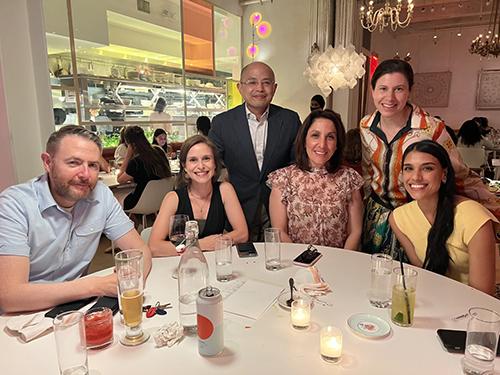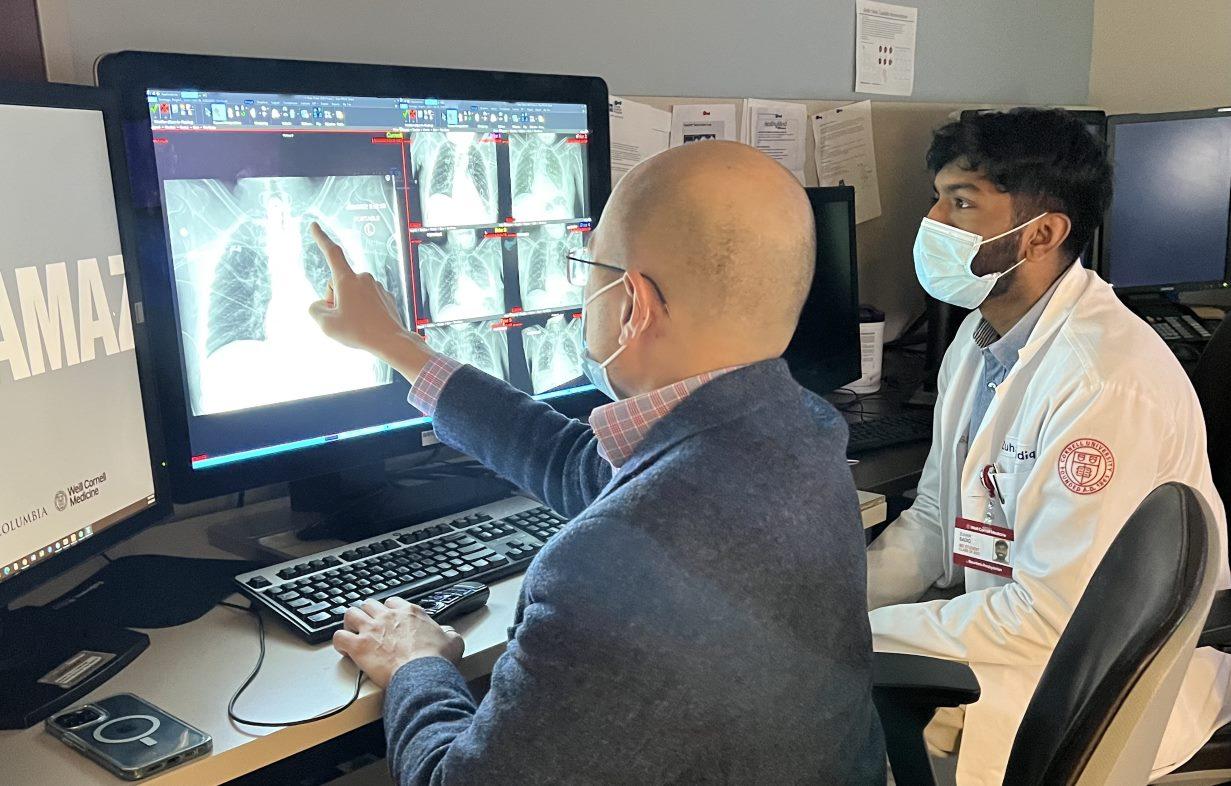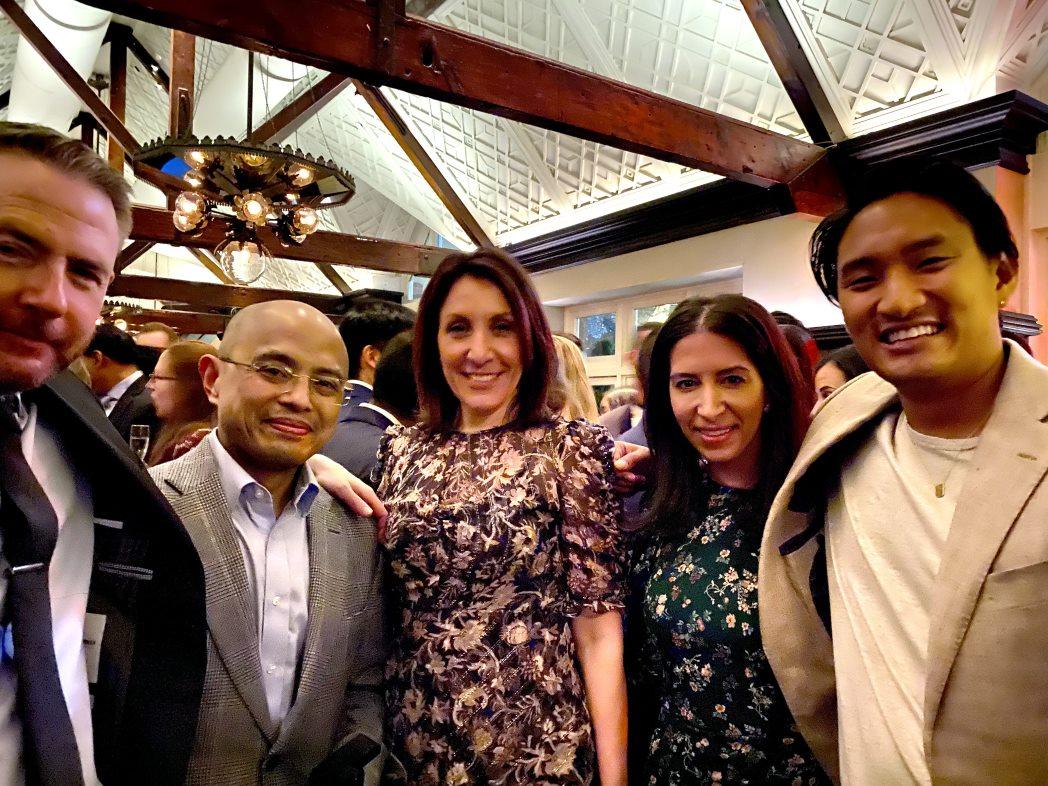 Cardiothoracic Imaging Clinical Conferences:
There is no shortage of clinical conferences within the division. The multi-disciplinary conferences listed below bring together an array of subspecialized physicians from several departments for fascinating discussions that seamlessly integrate patient care and education. Our strong interdepartmental relationships foster collaboration that benefits both the patients and the trainees. The fellow is expected and encouraged to attend all conferences.
NYP-Weill Cornell Thoracic Oncology Tumor Board – Weekly
Brooklyn Methodist Hospital Thoracic Oncology Tumor Board – Biweekly
Interstitial Lung Disease Conference - Weekly
Rad-Path Case Conference - Monthly
Pulmonary Rounds – Weekly
Transplant Infectious Disease Conference – Monthly
Congenital Heart Disease Conference – Weekly plus additional monthly meeting in conjunction with Columbia
Multidisciplinary Pulmonary, Thoracic Surgery & Radiology Bronchoscopic Lung Volume Reduction (BLVR) Conference - Monthly
Brooklyn Methodist Hospital Pulmonary Multi-Disciplinary Conference - Weekly
Educational and Didactic Conferences
Multiple conferences within the division and department are specifically targeted to the fellows and education. Additionally, participation in resident education is expected, including daily mentorship and formal lectures. 
Fellow Lecture Series – This series of 23 lectures given by members of our division is specifically tailored to the Cardiothoracic Imaging Fellow. It provides protected one-on-one teaching time ensuring the fellow has exposure to fundamental and advanced subspecialty training. 
Cardiothoracic Advanced Imaging Lecture Series – This series of 10 lectures focusing on vascular and cardiac imaging is given by radiologists, cardiologist, and nuclear medicine physicians to both the radiology and cardiology imaging fellows.
Resident Noon Conferences – Fellows are encouraged to attend daily resident noon conference when given by members of our division.
Cardiothoracic Interesting Case Conference – Biweekly 
Cardiothoracic Journal Club – Monthly
Departmental Grand Rounds – Monthly Oct-May
Departmental Racial and Social Justice Book Club – Every other month
Research, Elective and Conference Time
Opportunities for research and scholarly activities are endless, including original research, review articles, educational exhibits, and lectures. For example, our Radiology Consultation Service manages a busy Lung Cancer Screening Program and countless research projects aimed at providing quality equitable care. Fellows are encouraged to participate in such endeavors in line with their interests and are allotted up to 0.5 days per week of academic time. Additional time and funding are provided to national conferences related to cardiothoracic imaging.
Fellows are allotted one 4-week elective block, which can be used in any area (e.g. neuroradiology, interventional radiology, body, breast, or musculoskeletal imaging, or additional cardiothoracic imaging). 
Application process and requirements:
The application process for the 2025-2026 Cardiothoracic Imaging and Combined Body and Cardiothoracic Imaging Fellowships starts November 1, 2023. Informational webinars will be held in November/December (dates TBD). Interested candidates should apply early in the season, as we review applications regularly and on a rolling basis. We will adhere to the SCARD guidelines, with interviews starting January 8, 2024. All interviews are currently virtual, but onsite second visits can be arranged after interviews if desired.
To apply:
1)    Complete the online application.  The link to the application and the documents that will need to be uploaded are listed below:
Application

 (link not active until Nov 1)

Current Curriculum Vitae (CV)
Photo
Medical School Diploma
Medical School Transcript
USMLE Transcript
New York State License, if available at time of application. (NOTE: Keep in mind you must obtain an unrestricted New York State license prior to starting the fellowship).  Requirements for New York State licensure.
A copy of your ECFMG certificate, if applicable.
Personal Statement
2)    Have a minimum of three letters of recommendation, one of which should be from your program director.  Letters should be sent directly to our program coordinator (contact information below), with the subject line, "LOR for [Name of Applicant]".
3)    Send a brief email stating an interest to apply to the program director, Joanna Escalon MD, jgb9001@med.cornell.edu.
For further information or questions, please contact:
Ms. Michelle Byrne
Education and Residency Programs Coordinator
NewYork-Presbyterian Hospital/Weill Cornell Medical Center
525 East 68th Street, Box 141
New York, NY 10065-4870
Phone: (212) 746-2527
Email: mib2045@med.cornell.edu