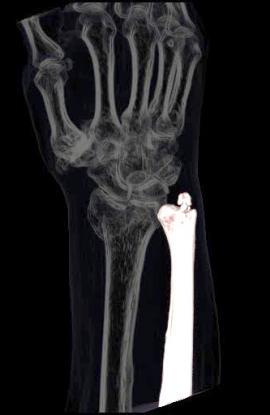 The Division of Emergency Radiology at NewYork-Presbyterian Hospital/Weill Cornell Medical Center, one of the leading emergency radiology divisions in the nation, offers 24 hours/day, 7 days/week, 365 days/year immediate imaging care for both adult and pediatric patients. The Emergency Radiology Division works closely with the NYPH/Weil Cornell emergency department physicians, internists, pediatricians, and surgeons and are integral to the team providing care to patients presenting to the Emergency Department.
The faculty of the Emergency Radiology Division are all fellowship trained radiologists with the wide-range of expertise necessary to support NewYork-Presbyterian Hospiital/Weill Cornell Medical Center which is a 911-ambulance receiving hospital and also in maintaining the medical center's designations as a "Level I" adult & pediatric trauma center,  "Level I" stroke center, and a designated regional burn center. The radiologists in the Emergency Radiology Division provide real-time and definitive diagnostic imaging to our Emergency Department patients with x-ray, ultrasound, CT, and MRI studies.  This full array of radiologic services, essential to Emergency Department care, is available 24/7, 365 days a year.
In addition to providing the highest quality clinical service, our faculty members are leaders in the field of emergency radiology lecturing locally, nationally and internationally. We are proud to offer the first and only Emergency Imaging Fellowship in the New York City metropolitan region and one of the few in the nation.