The research in the Cheal lab focuses on the development of theranostic molecular-targeted radionuclides (radiopharmaceutical) therapies, especially for the treatment of solid human tumors. We work closely with our collaborators at Memorial Sloan Kettering Cancer Center to harness lu DOTA-TATE (DOTA)-based radiohapten capture for pre-targeted imaging and radioimmunotherapy (PRIT) applications. We specialize in the synthesis and evaluation of DOTA-PRIT radiohaptens for both β-particle-emitter (177Lu) and α-particle-emitter (225Ac and 212Pb) radiopharmaceutical therapy. Also, we develop DOTA-PRIT radiohaptens for non-invasive imaging with positron emission tomography (PET) or single-photon emission computerized tomography (SPECT) for dosimetry and treatment planning. For these novel radiohaptens, we optimize radiosynthesis, perform in vitro characterization of affinity and stability, optimize in vivo targeting efficiency, and establish preclinical profiles of anti-tumor efficacy and toxicity. We have experience in bioconjugation, radiochemistry, and radiopharmacology of a broad range of tumor-targeting vectors. Our mission is to catalyze the development and translation of radiopharmaceuticals by effectively collaborating with experts across multiple disciplines (inorganic chemistry, organic synthesis, immunology, medical physics, nuclear medicine).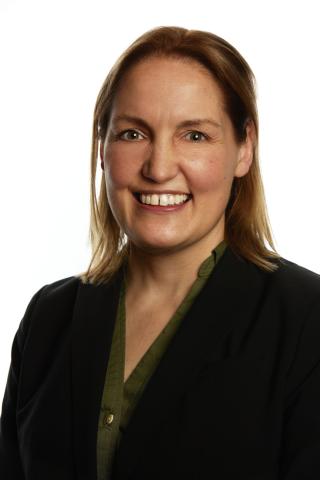 View Bio
Assistant Professor of Biological Chemistry
Dr. Sarah Cheal is originally from Santa Rosa, California. She received her B.S. in Biochemistry from California Polytechnic State University, San Luis Obispo, and a Ph.D. in biological chemistry from the University of California, Davis, in the Claude F. Meares group. She spent two years working with Gary Griffiths at the National Institutes of Health (NIH) in the Imaging Probe Development Center core facility and did her postdoc at Memorial Sloan Kettering Cancer Center in the laboratory of Steven M. Larson. She enjoys visiting the national parks and exploring NYC/Long Island with her husband (Tony) and two children (Dominick and Lucia).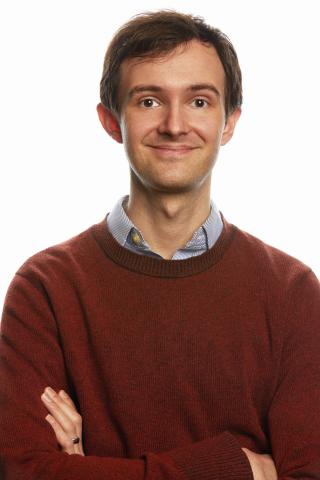 View Bio
Brett Vaughn received his Ph.D. in Chemistry from Stony Brook University in 2021 for his work on the development of theranostic bifunctional chelators in the Eszter Boros group. He was a postdoc in the Steven Larson lab at Memorial Sloan Kettering in 2021 working on pre-targeted radiotherapy. Currently, he is continuing that pre-targeting work as a post-doc in the Sarah Cheal lab at Weill Cornell School of Medicine. He received his B.S. in chemistry from Kansas State University in 2010 where he worked on gallium-doped quantum dots. Brett is from Denver, Colorado, and he enjoys cooking, movies, and bicycling.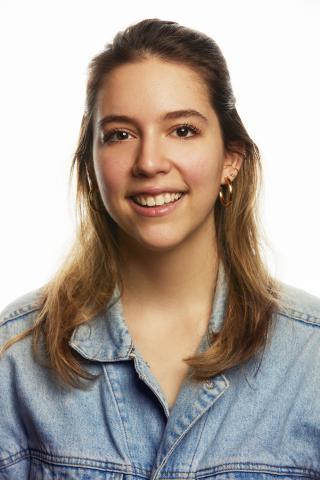 View Bio
Daniela Burnes Vargas is originally from Monterrey, Mexico, and moved to the U.S. in 2015. She obtained a B.S. in Biomedical Engineering with a concentration in biosystems and biosignals from the University of Rochester in 2018 and is currently pursuing an M.S. in pharmaceutical chemistry from the University of Florida. She is experienced working with radioactivity and conducting animal and cell-based experiments.
Areas of Investigation
The development of DOTA-based pretargeting strategies for imaging and therapy of solid tumors.

As an alternative to conventional radioimmunodetection/radioimmunotherapy with directly labeled antibodies, we utilize a multi-step or "pre-targeted" approach to radioimmunotherapy (PRIT). We call this strategy "DOTA-PRIT," which is short for "DOTA ligand bound radionuclide-based pretargeted radioimmunotherapy." The tumor targeting is separated from the payload-delivery step, thereby offering therapeutic index enhancement for radioimmunotherapy.

Improving chimeric antigen receptor (CAR) T cell therapies through reporter gene imaging and therapy.

The established clinical safety profile and favorable biodistribution and clearance properties of DOTA-radiohaptens make them ideal tracers for noninvasive tracking of transfused CAR T cells. Furthermore, therapeutic DOTA-radiohaptens can be used for multimodal therapy.

Use of molecular imaging and kinetic modeling to optimize targeted radiopharmaceutical therapy.

  With our Medical Physics collaborators, we examine the kinetics of antibody localization and internalization into target cells using immunoPET. Cellular internalization and intracellular processing of the radiopharmaceutical may significantly impact tumor dosimetry, especially of alpha-emitters due to the short range of alpha particles in tissue.
Lab Focus
Radiopharmaceutical chemistry.
Theranostics.
Image-guided dosimetry and treatment planning.
Radiopharmacology of low molecular weight (~1500 g/mol) radiohaptens and antibody-based radiopharmaceuticals.
Lab Achievements 
In close collaboration with the Larson and Cheung labs at Memorial Sloan Kettering Cancer Center we have:
Validated of a fully synthetic glycodendrimer clearing agent (Bioconjug. Chem.: 2020 31(3):501-506).
Established a novel radiohapten platform for safe and curative DOTA-PRIT with the alpha-particle emitter 225Ac (Theranostics: 2020 10(25):11359-11375).
Established a novel bispecific antibody platform "self-assembling and disassembling (SADA)" for pretargeting of 177Lu- and 225Ac-DOTA-radiohaptens (Clin. Cancer Res.: 2021 27(2): 532–541).
Initial SADA clinical trials are planned for 2022 (NCT05130255).