Welcome to the Cornell Radiology residency! We wish we could introduce you to our program in person, but during these challenging times we invite you to explore the many aspects of our Weill Cornell Radiology residency throughout our site. You will observe a group of incredible physician learners who thrive on academic challenge and dedicated faculty that support our residents by promoting an atmosphere where excellence, patient care, collaboration, diversity and exploration are valued. It is indeed a unique combination of vast opportunities for learning and growth as part of a vibrant community.
Diverse clinical opportunities are afforded by training at three of the top national hospitals (NewYork-Presbyterian Hospital, Memorial Sloan Kettering Cancer Center, and the Hospital for Special Surgery) under the umbrella of a leading medical school (Weill Cornell Medical College).  The faculty at these institutions share our passionate commitment to resident education.
Research opportunities are plentiful between the radiology departments at NYP, MSKCC, and HSS, with numerous residents participating in impactful research, with frequent awardees of the RSNA trainee grant and ACR/AUR research scholarship.  Our Vice Chair for Research, Dr. Ajay Gupta, is a former Weill Cornell resident and neuroradiology fellow who is dedicated to providing the same supportive environment that allowed his research career to flourish.
We proudly support residents' innovative ideas, from designing international electives in collaboration with RAD-AID, to the resident-run consultation service ("Imaging Rounds"), to the first-ever MRI scanning course for residents by residents, among just a few examples.
We have a robust and expanding simulation curriculum, spanning diagnostic radiology, image-guided procedures, communication, and contrast reactions.  We thoughtfully target stressful scenarios for high-fidelity simulation (e.g., preliminary interpretation of brain MRI or pelvic ultrasound, managing an anaphylactic reaction, or delivering bad news to a patient) so that our residents are best prepared for success in residency and beyond. 
Under the leadership of our Vice Chair for Diversity, Equity, and Inclusion, Dr. Kemi Babagbemi, we aim to foster a diverse and inclusive environment for clinical practice, education, and scholarship.
 We believe in the importance of mentorship, and have a mentorship program where each resident benefits from guidance from both a senior residents and faculty with similar interests.  It is common for residents to obtain valuable mentorship from national leaders, such as Dr. Geraldine McGinty, most recent Chair of the ACR Board of Chancellors.
We can attest to the fact that the Chair of Radiology, Dr. Robert J. Min, truly values the residency as the most important component of a successful department.  This empowers us as program directors to make strategic changes that benefit resident education. As we believe that a great program should always strive to grow and evolve, constructive feedback from residents is frequently turned into impactful change.
Finally, we recognize the critical importance of resident wellness.  We strive to lead in this domain, from providing ClassPass to residents, to supporting resident parents, to having an open forum for discussion in the monthly Chair's lunch.
We wish you the best as you embark on your career as a radiologist; you have chosen a rewarding and remarkable specialty.  On behalf of the entire Weill Cornell Radiology community, we sincerely thank you for your interest in training with us.
Andrew D. Schweitzer and Grace Lo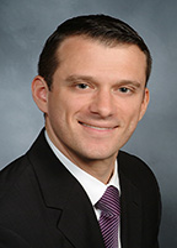 Andrew D. Schweitzer, MD
Program Director, Diagnostic Radiology Residency
Vice Chair for Education, Department of Radiology
Associate Professor of Clinical Radiology, Division of Neuroradiology
ans2046@med.cornell.edu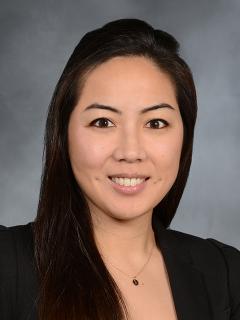 Grace Lo, MD
Associate Professor of Clinical Radiology
Associate Director of Abdominal Imaging Fellowship 
Associate Program Director, Diagnostic Radiology


gcl9003@med.cornell.edu