The Breast Imaging Division at NewYork-Presbyterian Hospital/Weill Cornell Medical Center offers a full range of breast imaging services with an expert faculty who are fellowship trained breast radiologists. We provide our patients with the complete array of breast imaging techniques including digital screening and diagnostic mammography, breast ultrasound, breast MRI and breast scintimammography.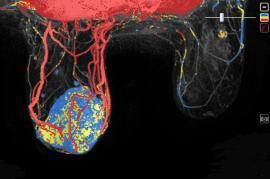 Our equipment is state-of-the art, including the latest FDA approved breast tomosynthesis, also known as 3-D mammography, computer aided detection (CAD), automated whole breast sonography and breast elastography. Our breast MRI exams are performed with dedicated breast-specific tables to ensure maximal lesion detection and patient comfort. If an abnormality is identified on any imaging examination, follow-up imaging and/or biopsy will be arranged to determine if the area is benign or malignant.
We offer the full spectrum of imaging-guided biopsies including cyst aspirations, ultrasound-guided core biopsy, ultrasound-guided fine needle aspiration, stereotactic core biopsy and MRI-guided biopsies. All of our imaging-guided procedures are performed with expert technique and with patient comfort in mind.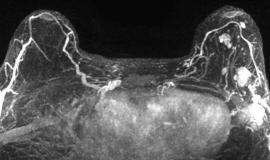 Our Breast Imaging facilities have underdone recent renovations and are modern, comfortable, welcoming, and gracious.  Our facilities are American Board of Radiology (ACR) accredited.  We have also achieved FDA certification under the Mammography Quality Standards Act (MQSA).We are proud to offer breast imaging fellowships as part of the Weill Cornell Radiology Body+ fellowship program. Our faculty present at conferences and scientific meetings locally, nationally, and internationally and publish in the scientific literature on breast related topics.
Breast cancer remains a major cause of mortality in women in the United States.  Our primary goal is to detect breast cancer at the earliest and most treatable stage while minimizing anxiety and discomfort for our patients. This is accomplished daily in the Breast Imaging Division at NewYork-Presbyterian Hospital/Weill Cornell through a combination of our clinical expertise and state of the art technology delivered seemlessly by an expert, professional, highly compassionate and supportive team of radiologists, technologists and staff.