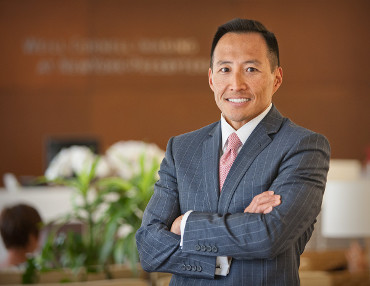 Welcome to the Department of Radiology at Weill Cornell Medicine!  I am honored to serve as Chair of our department, which has a long storied history as one of the premier departments of radiology in the country. Together with NewYork-Presbyterian Hospital, our academic medical center offers unparalleled resources.
The full array of diagnostic and imaging-guided interventional services are provided at NewYork-Presbyterian/Weill Cornell Medical Center and NewYork-Presbyterian/Lower Manhattan Hospital or at one of our eight outpatient locations on the upper east and west sides of Manhattan, Lower Manhattan, and Queens each equipped with the latest state-of-the-art technology in a beautiful, comfortable environment.
Research imaging covering all modalities is available at our Citigroup Biomedical Imaging Center, which also houses a cyclotron. The department's Molecular Imaging Innovations Institute and the Dalio Institute of Cardiovascular Imaging are located in the Medical College's new Belfer Research Building. Our Imaging Data Evaluation & Analytics Laboratory (IDEAL) is a state-of-the-art facility performing advanced image processing to support clinical care and cutting-edge research.
As wonderful as the facilities are at Weill Cornell Medicine, the greatest strength of our department has always been the people. We are fortunate to have many world-renowned faculty dedicated to delivering superb clinical care, performing ground-breaking research and educating our outstanding students, residents and fellows.
We believe that as an academic department of radiology it is our responsibility to be at the forefront of scientific investigation and to educate our future leaders.  This will support our mission of advancing medicine and delivering the highest quality, safest care to each and every patient.
I hope our web site assists you in learning about what our Department has to offer.
Sincerely,
Robert J. Min, MD, MBA
Chair of Radiology, Weill Cornell Medicine