Program Director: Dr. Janine Katzen jak9072@med.cornell.edu
Associate Program Director: Dr. Katerina Dodelzon kad9090@med.cornell.edu
NRMP Program Code: 1492R02F0
Overview
This dedicated breast imaging fellowship offers advanced training in breast imaging in our state of the art, high volume Womens' Imaging Center and outpatient David H Koch Center. Fellows develop expertise in all imaging modalities required to provide the complete spectrum of care.  This includes screening, diagnostic imaging, image-guided interventions, and image-guided localizations. Fellows are exposed to high volumes of examinations and procedures.  Annually we see over 40,000 mammograms with digital breast tomosynthesis, over 1000 MRIs, and over 7,000 biopsies and procedures are performed including MRI guided and I-125 seed localizations, with steadily increasing caseload.  Fellows have the opportunity to not only participate in, but to lead multidisciplinary conferences with breast surgeons, medical oncologists, radiation oncologists, genetic counselors, and pathologists.
Rotation Breakdown
This is a dedicated breast imaging fellowship with two four-week blocks of elective time.
The current proposed curriculum is as follows (subject to change):
All blocks are 4 weeks.

Ten blocks of breast imaging
One block of multidisciplinary breast care (one week each with Breast Surgery, Breast Oncology, Breast Pathology, and Radiation Oncology).
Two blocks of elective

Blocks on breast imaging include:

Screening Mammography
Diagnostic Mammography
Breast Biopsies (Stereotactic/Tomosynthesis/Ultrasound)
MRI/MRI biopsy
Localizations (predominantly radioactive seed localization)
Ultrasound/Same Day Screening Mammography

During initial rotations on breast imaging, fellows rotate through each block for one week at a time.  Thereafter,  the fellow makes their own schedule which moves between each rotation on a daily basis.  For example, Screening Mammography on Monday, Biopsy on Tuesday, MRI/MRI biopsy on Wednesday, etc.
Education & Mentorship
Optimizing the educational experience of our fellows is our priority. Each fellow is paired with a faculty mentor to provide guidance throughout the year.  Our breast imaging section is very active in research and interested fellows will have the opportunity to work closely with any faculty of their choosing on research, educational or QI projects.
In addition to research opportunities, our focus is to provide a broad spectrum of educational experiences, these include didactic lectures, small group conferences, and computer based learning modules.  These include:
Introductory Fellow Lecture Series

Weekly didactic lectures beginning in July and extending into January 
Include lectures from Breast Imaging Faculty, Breast Surgeons, Breast Pathologists, Radiation Oncology, Plastic Surgery, and Patient Survivors.
Weekly interesting case conference for residents

Fellow led conference for residents
Share 2-3 interesting cases seen over the past week
Build your educational skills
Opportunity to create a vast personal teaching file

Radiology-Pathology Correlation Conference

Bimonthly conference
Predominantly fellow run
Radiology Fellows submit cases to Pathology Fellows for review

Journal Club

Bimonthly conference
Fellow run
Paired with interesting case conference

Controversial Topic Debate

Three times/year
Topics have included: Screening Mammography, Preoperative Breast MRI, Management of DCIS
Multidisciplinary colleagues attend and participate in engaging discussions

Teaching Files

Enriched Mammography screening teaching file with screen detected cancers mixed in with normal cases

Viewed independently on mammography workstation

Interesting MRI case file

Viewed independently remotely or at a workstation

Monthly Grand Rounds
Annual John A. Evans Alumni Day Symposium: Fellows are provided coverage and funding to attend the annual day-long course and reception, which addresses current hot topics including innovation and challenges within radiology. Recent course topics have included artificial intelligence, physician wellness, radiologist visibility, social media use, and global health.
NYRS Annual Meeting: Fellows are provided coverage and funding to attend the multi-day educational conference.
Interdisciplinary Conferences
Multidisciplinary Conference

Monday and Thursday
Radiology, Surgery, Pathology, Radiation Oncology, Medical Oncology, Genetics, Gynecology
Discuss all preoperative and postoperative breast cancer patients

Breast Cancer Conference

Wednesday mornings
Run by Medical Oncology
Discuss challenging patient management

Breast Cancer Tumor Board

Bimonthly
Didactic lectures given on a rotating basis by all subspecialists
Vacation/Conference Time
Each fellow is allotted 20 days of vacation (which can be taken by the day or the week), 5 days of conference time, with additional time allotted for interviews.
Benefits
A competitive salary if offered.
A generous book fund is provided, with additional conference funding available.
Additional wellness benefits include ClassPass subscriptions and several social events that occur throughout the year, ranging from monthly happy hours to welcome and graduation receptions.
Faculty
Section Chief: Michele Drotman, MD
Elizabeth Arleo, MD
Kemi Babagbemi, MD
Christine Chen, MD
Shanon Connolly, MD
Michael DeStefano, MD
Katerina Dodelzon, MD
Carolyn Eisen, MD
Deepti Gupta, MD
Maya Hartman, MD
Janine Katzen, MD
Allison Levy, MD
Rachel Marcus, MD
Geraldine McGinty, MD
Anika McGrath, MD
Eralda Mema, MD
Alexis Nees, MD
Melissa Reichman, MD
Anna Starikov, MD
Brian Joo, MD
Laura Madsen, MD
Fellowship Positions
We have 4 fellowship positions per year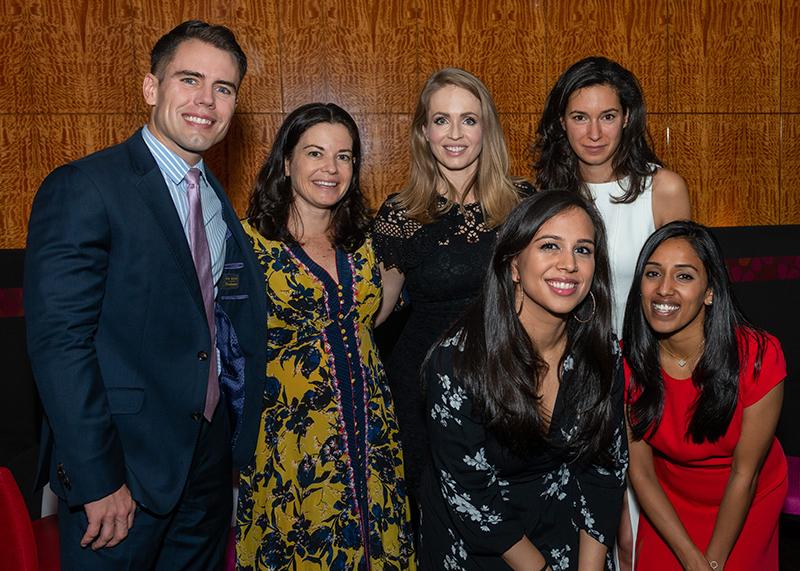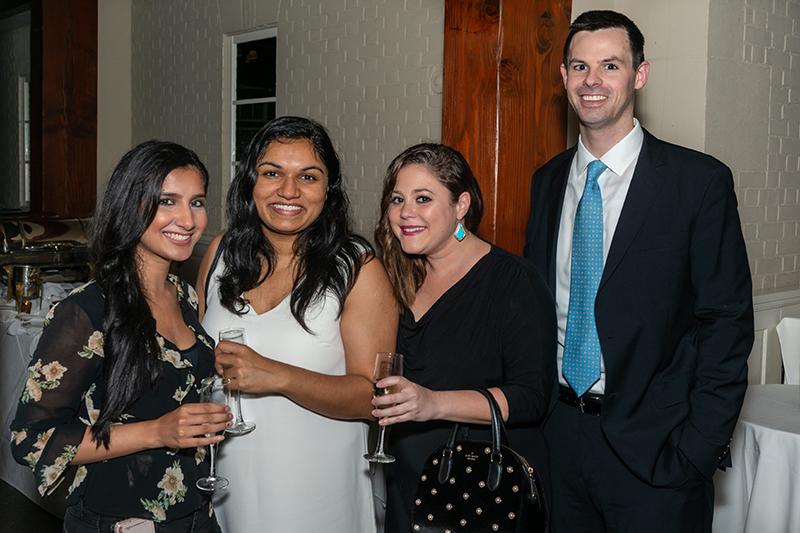 Application process and requirements:

The deadline for the July 2024 -June 2025 Breast Imaging Fellowship will be November 30, 2022. Applications will be reviewed in December and invitations to interview will be sent out in early January. Interviews will occur in February/March 2023.

An unrestricted New York State medical license and satisfactory immigration status (if applicable) will be required by the start date of the fellowship. Requirements for New York State licensure
To apply for any of the above mentioned fellowships you must submit the required documents via email.
In the subject line of your email please specify the fellowship you are applying for.
SBI Fellowship Match- Universal Application (found at https://www.sbi-online.org/RESOURCES/BreastImagingFellowshipMatchProgram.aspx)
Current Curriculum Vitae (CV)
Photo
A minimum of three letters of recommendation; one of which one should be from your Program Director (NOTE: Please have your letter writers OR your coordinator send the letters of recommendation to the email address indicated above with a subject line of "LOR for - Name of Applicant)
Medical School Diploma
Medical School Transcript
USMLE Transcript
New York State License, if available at time of application. (NOTE:  Keep in mind you must obtain an unrestricted New York State license prior to starting the fellowship)
A copy of your ECFMG certificate, if applicable.
Personal Statement.
Our program, as is Weill Cornell at large, has a strong commitment to diversity and inclusion.
Please see the following link for further information: https://diversity.weill.cornell.edu/
Interested candidates should contact:
Ms. Michelle Byrne
Interventional Radiology-Integrated Residency Program Coordinator
New York-Presbyterian Hospital/Weill Cornell Medical Center
525 East 68th Street, Box 141
New York, NY 10065-4870
Phone: (212) 746-2527
Email: mib2045@med.cornell.edu