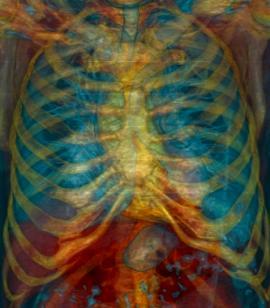 The Chest Imaging Division at NewYork-Presbyterian Hospital/Weill Cornell Medical Center offers expertise in chest radiography, computed tomography, and MRI. We use advanced imaging techniques for the evaluation and diagnosis of pulmonary disorders.
Our close collaborations with cardiothoracic surgery, pulmonary medicine, and cardiology provide a stimulating environment and result in improved comprehensive care for patients.
In addition to utilizing state-of-the art facilities, our faculty are at the forefront of both research and clinical implementation of new and exciting techniques in chest radiology. When indicated, we offer expertise in percutaneous needle biopsy - under CT guidance - of suspicious lung lesions.
The Chest Imaging Division is responsible for the training of residents in chest radiology. By providing exposure and instruction to all aspects of thoracic radiology, we are active in training of future leaders in the field.