Office of Diversity and Inclusion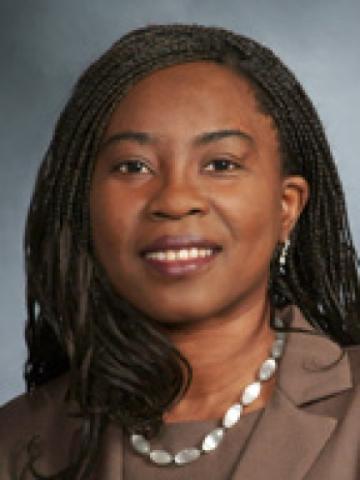 View Bio
Kemi Babagbemi, M.D.
Dr. Kemi Babagbemi, Associate Professor of Clinical Radiology was appointed the first Vice-Chair of Diversity Equity and Inclusion by the Department of Radiology in April of 2020. In this role, working closely with the Chair of Radiology and the Dean's Executive Council, she has developed strategies and action plans to address DEI goals in the Department of Radiology which include educational initiatives, enhanced recruitment, sustainable pipelines, and meaningful outreach. As such, in addition to promoting the rise of underprivileged and underrepresented people in the field of radiology, her work illustrates how concepts of social justice and cultural difference have a positive impact on the world of medicine.
Dr. Babagbemi's interest in Diversity, Equity, and Inclusion is rooted in her educational and clinical experience. As a part of the Emergency Department and Women's Imaging departments, it became clear that radiologists could not be bystanders to the disparities that patients face in access to care, access to screening, or prompt diagnosis. Similarly, Dr. Babagbemi expanded her teachings extensively to medical students within Weill Cornell Imaging at NewYork-Presbyterian, continually with the goal of increasing representation of minority physicians at each step of the medical education journey.
Soon after joining Weill Cornell Medicine in 2006, Dr. Babagbemi became Assistant Program Director of the Radiology Residency Program in 2007 and held this position until 2014, after which continuing to serve on the Residency Selection Committee. In addition, she was the Course Director of the Introduction to Clinical Imaging for Weill Cornell and visiting medical students from 2007 to 2014. Lastly, known for her commitment to education and clinical excellence, she was recruited in 2015 as a consultant and instructor for the Point of Care Ultrasound Education Program for medical students, fellows, and hospitalists at WCM. She is the creator and course director for the Diversity Visiting Student Internship in Radiology designed to help increase exposure for those students historically underrepresented in Medicine, specifically Radiology.
Before accepting her role as Vice-Chair of Diversity Equity and Inclusion in the Department of Radiology, Dr. Babagbemi was selected as a Faculty Scholar in Health Equity, a program developed by the Weill Cornell Diversity Center of Excellence.
She was recently bestowed with one of the highest honors in radiology by becoming a Fellow of the American College of Radiology. ACR Fellows are those who have demonstrated a history of service to the College, organized radiology, teaching, and/or research. Only 15 percent of current ACR members have been awarded this honor.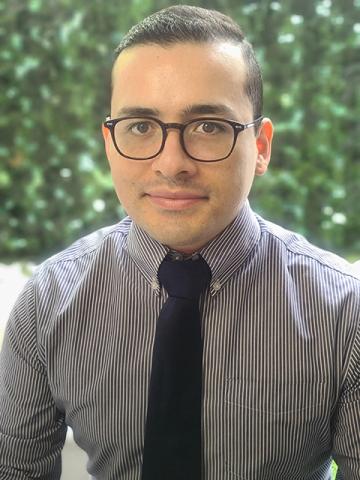 View Bio
David Jaramillo Gil, Ph.D.
Ph.D., M.Phil., M.A., B.A., The City University of New York
Program Manager in Diversity, Health Equity, and Inclusion in the Department of Radiology at Weill Cornell Medical College of Cornell University. Chair of the Staff Equity and Inclusion Council, Chair of the Latin American, Caribbean and Latinx/e/a/o Employee Resource Group, and Member of the Lesbian, Gay, Bisexual, Transgender, Queer, and Intersex Steering Committee. Member of the American College of Radiology Gender Diversity Workgroup and Reviewer of Clinical Imaging, the official journal of The New York Roentgen Society.
Dr. Jaramillo Gil is a dedicated advocate for human rights, critical theory, and social justice. Within the workplace, he leverages expertise in academic research, university teaching, higher education administration and leadership to provide strategic planning, oversight, and coordination of all departmental initiatives and programs related to diversity, health equity, and inclusion.
Dr. Jaramillo Gil earned a Ph.D. in Latin American, Iberian and Latino Cultures from the City University of New York. His doctoral research centered the experiences of queer and trans individuals across diverse cultural contexts and within repressive systems of power. His current research interests include health care equity in the field of radiology and imaging, long-standing and emerging health disparities, evaluation of health policies and programs, leadership and organizational change, and development of diverse learning environments.
Dr. Jaramillo Gil supports efforts to transform institutions, inspire colleagues, engage campus leaders, and devise culturally competent outcomes.
Champions in Diversity and Inclusion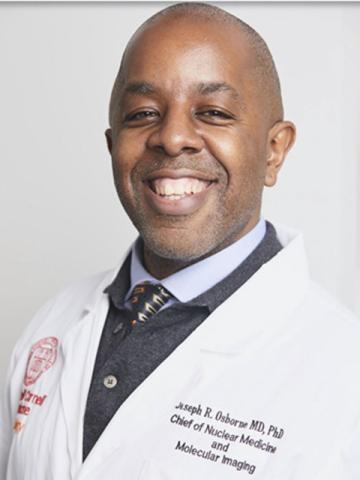 View Bio
Joseph Osborne, M.D., Ph.D.
Joseph Osborne M.D., Ph.D. is the Chief of Molecular Imaging and Therapeutics, Professor of Radiology at Weill Cornell Medicine and Attending Radiologist at NewYork-Presbyterian/Weill Cornell Medicine.
Dr. Osborne earned his M.D. at Columbia College of Physicians and Surgeons and his PhD in Biochemistry at Columbia's Graduate School of Arts and Sciences in New York, NY. After an internship in the department of Internal Medicine at the Washington Hospital Center in Washington, D.C., Dr. Osborne completed his residency training in Diagnostic Radiology at Columbia Presbyterian Hospital followed by a fellowship training in Nuclear Medicine. Dr. Osborne also completed post-doctoral training at Memorial Sloan Kettering Cancer Center in New York, NY.
Dr. Osborne is the Director of the Rad Health Equity lab where his goal as a physician-scientist is to promote equitable molecular imaging closely aligned with precision oncology. In line with this goal, he is formerly the principle investigator on an NIH Academic Industrial Partnership RO1 grant "A new technique to make 68Ga-labeled pharmaceuticals widely available for clinical use" and the current PI of the Dean's Health Disparity Research Award "Prostate Cancer Health Impact Program (pCHIP)"
Currently, he is the Assistant Director for Clinical Trial Participation at the Meyer Cancer Center where he will be addressing programmatic strengthening of the clinical trials infrastructure through the Office of Community Outreach and Engagement. In the current healthcare environment where there is a mismatch between the diversity of providers and the diversity of the community, it is his focus to find ways to represent culturally appropriate care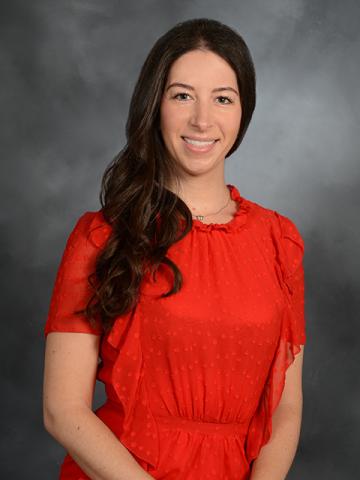 View Bio
Lauren Groner, D.O.
Dr. Lauren Groner, D.O., M.S. is an Assistant Professor of Radiology, specializing in cardiothoracic imaging, and health services researcher at Weill Cornell Medicine.
Dr. Groner earned her B.S. in Physiology from Michigan State University and her D.O. at Michigan State University College of Osteopathic Medicine. Following a one-year internship at Maimonides Medical Center, Dr. Groner completed a diagnostic radiology residency at Atlantic Health System/Sidney Kimmel Medical College at Thomas Jefferson University, then her fellowship in Cardiothoracic Imaging at the NewYork-Presbyterian/Weill Cornell Medical Center.
As an early-stage investigator and member of the Meyer Cancer Center's Cancer Prevention and Control Program, Dr. Groner is committed to understanding factors driving disparities across the lung cancer continuum, particularly barriers to early detection through screening. With the understanding that advancing health equity requires that physician-scientists go beyond merely identifying problems (i.e., barriers to lung cancer screening), Dr. Groner's research is focused on leveraging implementation science and stakeholder engaged methods to design, implement, and scale-up theory informed interventions that address barriers to lung cancer screening in communities with the greatest need and fewest resources. In addition, Dr. Groner is an engaged member of the CDC Lung Cancer Working Group, as well the NY Cancer Consortium's Lung Cancer Screening Action Team, including the Legislative and Education committee, in order to translate her research into practice and policies that help diverse, at-risk communities and populations.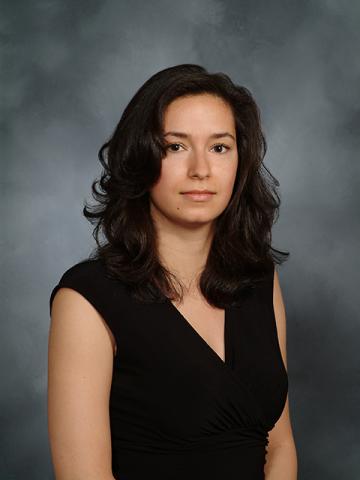 View Bio
Katerina Dodelzon, M.D.
Dr. Katerina Dodelzon is a board-certified radiologist specializing in Women's Imaging.
She is an Assistant Professor of Radiology at Weill Cornell Medical College and Assistant Attending Radiologist at the NewYork-Presbyterian Hospital-Weill Cornell Campus. She also serves as the Associate Program Director of the Radiology Residency Training Program and of the Breast Imaging Fellowship Training Program. As such, Dr. Dodelzon is an active and involved teacher of residents, fellows, and medical students and a patient advocate. Dr. Dodelzon interprets a variety of studies including mammography, breast ultrasound, breast MRI, and performs breast interventional procedures including stereotactic breast biopsies, and image-guided breast biopsies (ultrasound and MRI). Her research interests include the optimization of breast cancer surveillance techniques and improving access to breast cancer screening. Her work includes assessing barriers that transgender and gender diverse (TGD) people face in achieving equitable health care in Radiology. To address these obstacles, she is leading initiatives to provide high-quality care to TGD patients and develop appropriate imaging and screening guidelines for TGD patients at Weill Cornell Medicine.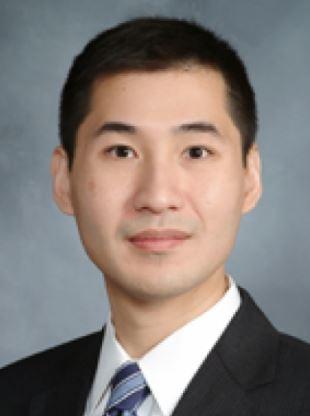 View Bio
Bradley B. Pua, M.D.
Dr. Bradley B. Pua is Associate Professor of Radiology in Cardiothoracic Surgery at Weill Cornell Medicine and an Associate Attending Radiologist at the NewYork-Presbyterian Hospital-Weill Cornell Campus. In addition, Dr. Pua is the Director of the Lung Cancer Screening Program and Chief of the Division of Interventional Radiology. Dr. Pua's interests include both pediatric interventions and minimally invasive cancer therapy, with a particular focus on thoracic tumors. To optimize community patient experience and preventative medical outreach, Dr. Pua has led the expansion of the lung cancer screening program and consolidation of standards of practice across various sites at NewYork-Presbyterian Hospital. The initiative is particularly aimed at reaching Black and Brown communities across the New York metropolitan area. Having been involved in a pilot program of mobile CT screening in Brooklyn, the initiative aims to expand across the five boroughs.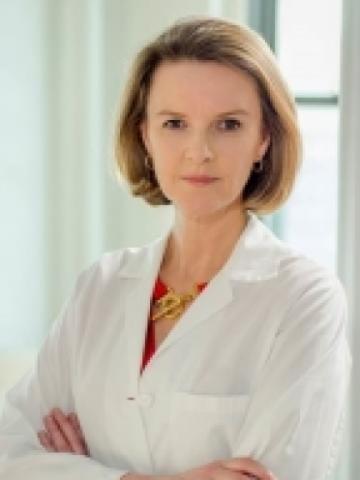 View Bio
Geraldine McGinty, M.D., MBA, FACR
Dr. Geraldine McGinty is the Senior Associate Dean for Clinical Affairs and Professor of Clinical Radiology and Population Health Sciences.
Dr. McGinty was the first woman to serve as the Chair of the American College of Radiology's Board. Throughout her term she frequently would remind herself of the words of Ruth Okediji, Professor at Harvard Law School who once stated "You are not successful until you have brought the next woman up. It's not success if it's just you." Dr. McGinty's goal is to be intentional about diversity along all its axes, not just gender. She understands that the evidence that diversity in leadership drives better organizational decisions and outcomes is clear, but it takes committed leaders to do the hard work of disrupting well-worn grooves of exclusion in order to open doors to more diversity of thought and experience. She is mindful in knowing that leaders have to invest their organizational capital as well as their personal social capital if they are serious about change and that leaders need to underpin their statements of support for diversity with tactics and metrics if those statements are to be other than ephemeral.
Dr. McGinty plans to keep influencing at an organizational level, simultaneously, leveraging her own assets: a wide network, a love of mentoring and a passion for more equitable patient care, and she will set herself rigorous metrics to ensure that she does her part to bring others up.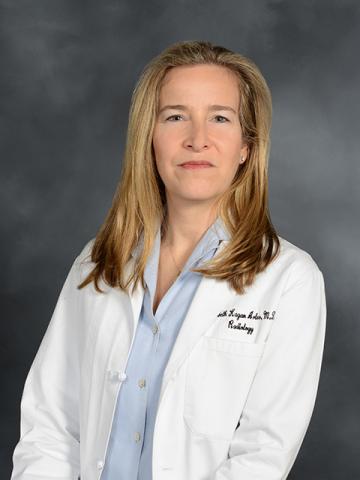 View Bio
Elizabeth Arleo, M.D.
Dr. Elizabeth Kagan Arleo is a Board-Certified radiologist specializing in Women's Imaging and a Fellow of the Society of Breast Imaging. She is a Professor of Radiology at Weill Cornell Medical College and an Attending Radiologist at the New York-Presbyterian Hospital. Dr. Arleo's leadership is evident from major national roles, including Editor-in-Chief of the journal Clinical Imaging since 2017, as well as serving as the 2019 President of the American Association for Women in Radiology (AAWR) – in the latter capacity, her main advocacy work has been for paid family/parental leave in radiology residency. Dr. Arleo's research focuses on multiple topics in Women's Imaging, including breast and pelvic imaging, as well as women in radiology and medicine.
Dr. Arleo is deeply committed to equity and inclusion of all genders and races, as evidenced by being the Founder and Director of the Mentorship Program for Women in Radiology at Weill Cornell since 2009/2010, the 2017 recipient of the Laurie H. Glimcher, M.D. Award for Excellence in Mentoring Women Faculty, and the Diversity Champion for the Department of Radiology to Weill Cornell since 2017 as well.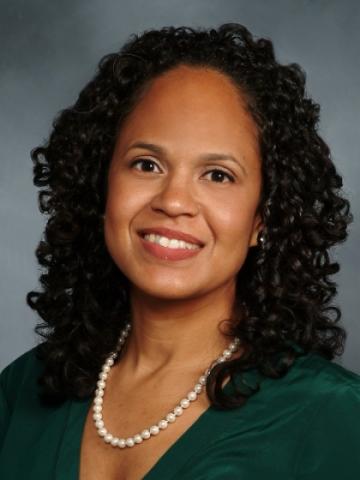 View Bio
Jessica Peña, M.D., M.P.H.
Jessica M. Peña, MD, MPH, FACC, FNLA is a cardiologist with expertise in the prevention and treatment of cardiovascular disease, lipidology, epidemiology and implementation science. She is an Associate Professor of Clinical Medicine and Medicine in Clinical Radiology at Weill Cornell Medicine and Director of HeartHealth, the clinical cardiovascular prevention program of the Dalio Institute of Cardiovascular Imaging at New York Presbyterian Hospital / Weill Cornell Medicine. As faculty at Weill Cornell Medicine, she is active in teaching and mentoring students, residents and fellows and served as Assistant Dean for Admissions from 2020-2023. She is a fellow of the American College of Cardiology and National Lipid Association.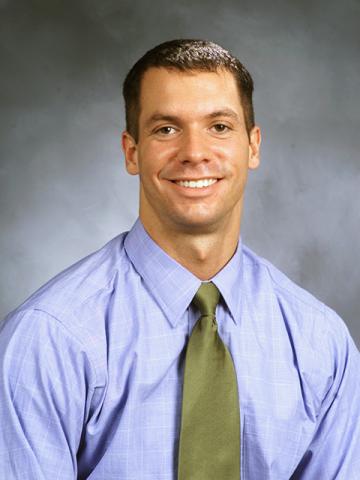 View Bio
Robert Schloss, Jr., M.D.
Dr. Robert William Schloss, Jr. is a board-certified radiologist at Weill Cornell Medical College, New York-Presbyterian Hospital where he completed his residency training in 2007.
Prior to and throughout residency, Dr. Schloss served in the United States Navy, most recently at the Naval Medical Center, San Diego, CA and aboard the USS Ogden (LPD-5) as the ship's general medical officer during an era of "Don't Ask, Don't Tell" which barred service members from openly expressing their gay, lesbian, and bisexual orientations in public. Being gay and having found this federal policy inconducive to one's full and open life and livelihood, he came out to the military and was ultimately discharged. Addressing the military, he stated "I have no doubt that I can contribute greatly to the Navy as a radiologist, teacher, and researcher. I remain committed to be a leader in my field and to improve patient care. However, continuing to lead a double life of secrecy and self-denial has an unquestionable caustic effect on my sense of well-being. It is difficult to achieve excellence when I cannot acknowledge a core component of who I am. I no longer view my homosexuality as shameful and a cause for self-hatred. My homosexuality colors my view of the world, in particular people who are marginalized by society—it makes me a better, more compassionate physician. I do not want to continue a life where I conceal that which makes me a good servant to my community, that which makes me happy and proud."
Dr. Schloss currently serves as a departmental champion for the care of transgender and gender-nonbinary patients and as a member of the department's racial and social justice working group.