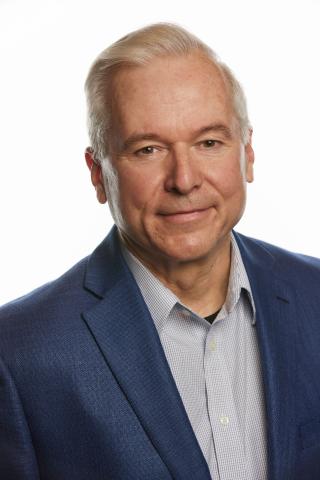 View Bio
Douglas Ballon received his Ph.D. from Rutgers University in 1985 in experimental nuclear physics.  He did postdoctoral work in medical physics at Memorial Sloan Kettering Cancer Center from 1985-1988, and subsequently joined the faculty there, developing magnetic resonance imaging (MRI) techniques for applications in oncology.  In 2001, he became Founding Director of the Citigroup Biomedical Imaging Center (CBIC) at Weill Cornell Medical College, a comprehensive MRI, positron emission tomography (PET), single photon emission computed tomography (SPECT), CT, ultrasound, optical imaging, and cyclotron facility that supports nearly 100 investigators from 15 academic institutions. Over the last 20 years he has held a leadership role in the development and management of imaging technologies.  He has more than 30 years of experience in the development of imaging biomarkers for the detection, characterization, and therapeutic monitoring of disease.
Current Areas of Investigation
Imaging techniques for applications in genetic medicine
Current Lab Focus
Development of quantitative imaging biomarkers for applications in genetic medicine; in particular, for studying the organ tropism of a range of wildtype and engineered viral vectors used in gene therapy, and for measuring whole-body immune response to vector administration
Lab Achievements
First non-invasive quantitative imaging biomarker for the percentage cellularity of human bone marrow.

First demonstration of whole-body imaging of hematologic malignancies with nearly complete discrimination against signal from normal tissue, without the use of injected contrast agents.
First magnetic resonance angiogram (MRA) of human prostate tissue using techniques developed for intact specimen magnetic resonance microscopy (MRM).
First robust quantitative whole-body tracking of adeno-associated viral vector biodistribution in vivo via radioiodination of vector capsids, positron emission tomography, and a compartmental modeling approach to viral vector dosimetry.
First non-invasive quantitative imaging biomarker for anti-capsid immunity to viral vector administration.