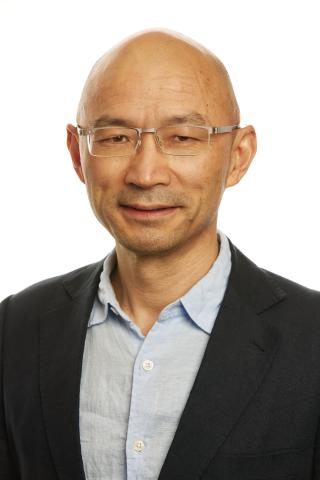 View Bio
Professor of Physics
Director, Magnetic Resonance Imaging Research Institute
Professor, Meinig School of Biomedical Engineering, Cornell University, Ithaca
Yi Wang, Ph.D., holds the Faculty Distinguished Professorship in the Department of Radiology, and is a tenured Professor of Physics in Radiology, Director of the Magnetic Resonance Imaging (MRI) Research Institute at Weill Cornell Medicine (WCM), and Professor of Biomedical Engineering at Cornell University. He studied theoretical physics and switched to applying physics to medicine. Professor Wang has invented multiple MRI technologies of great importance to the clinical and scientific communities. 
View Bio
Kelly Gillen received her Bachelor of Science in biological engineering from Cornell University in 2004. She received her Master of Science in biomedical engineering from Tufts University in 2006, and her doctorate from the Weill Cornell Graduate School of Biomedical Sciences in 2014. While a graduate student at Cornell, Kelly conducted her Ph.D. thesis research at Memorial Sloan-Kettering Cancer Center, where she received a fellowship from the Department of Defense Breast Cancer Research Program to investigate the role of Focal Adhesion Kinase in breast cancer initiation, progression, and metastasis. She has conducted research projects at the Walter Reed Army Institute of Research and Boston Scientific. Kelly received her Master of Business Administration and Master of Science in Healthcare Leadership from Cornell University in May 2021. Her research interests include using imaging and histological techniques to understand the contribution of iron overload to neurodegenerative diseases such as Parkinson's and Alzheimer's disease. 
View Bio
Alexey Dimov received his undergraduate degree in physics from the N.I. Lobachevsky State University of Nizhny Novgorod (UNN), Radiophysics Department, and his doctorate from the Meinig School of Biomedical Engineering at Cornell University. After a post-doc at the University of Chicago, he is back at Cornell where his research is focused on quantitative separation of magnetic susceptibility sources, and abdominal quantitative susceptibility mapping (QSM) with a focus on the liver and kidneys. Outside of the lab, he is an amateur very high frequency/ultra high frequency (VHF/UHF)  radio operator (emergency services radio traffic monitoring, ADS-B flight tracking, weather satellite APT).  
View Bio
Visiting Graduate Student
Chao Li is a third-year doctoral student in the Department of Applied and Engineering Physics, and a visiting graduate student at Weill Cornell Medicine. She received her bachelor of science degree from Australian National University, where she majored in math and physics.  Her doctoral project is focusing on image reconstruction and motion artifact correction in magnetic resonance imaging (MRI) using deep learning and classical methods. In her spare time, she enjoys playing mobile games and watching movies. 
View Bio
Visiting Graduate Student
Jiahao Li is a Ph.D. student in the biomedical engineering (BME) program at Cornell University. He grew up in China and completed his B.S. in engineering physics and economics at Tsinghua University, Beijing, China. He is interested in signal and image processing and reconstruction. His main project is on cardiac magnetic resonance imaging; specifically, he is developing a novel magnetic resonance (MR) data acquisition and reconstruction scheme for cardiac quantitative susceptibility mapping (QSM).  
View Bio
Visiting Graduate Student
Alexandra Roberts is an electrical engineering doctoral student from Bradenton, Florida. Her current work includes shadow reduction in quantitative susceptibility mapping and super-resolution of susceptibility-weighted imaging. Prior to joining the Wang Lab, Alexandra worked as a machine vision engineer at Benz Research & Development. She completed a master's degree in engineering from the University of Florida, where her research involved 3D x-ray reconstruction of printed circuit boards with the Florida Institute for Cybersecurity Lab. Alexandra earned a B.S. at West Virginia Wesleyan College, where her research focused on systems genomics applications. Outside of the lab, Alexandra enjoys playing guitar, running and rock climbing.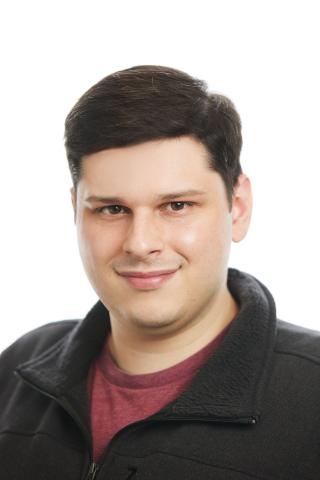 View Bio
Visiting Graduate Student
Dominick grew up just a 45-minute train ride away from New York City on the South Shore of Long Island. He studied bioengineering (even taking some extra physics classes for fun) and conducted research on endothelial cell migration as an undergraduate at Hofstra University. At Cornell, he is a doctoral student studying biomedical engineering in the Wang Lab. His project focuses on further developing techniques for Quantitative Transport Mapping (QTM) and applying QTM to clinical images. In his free time, Dom enjoys bowling, collecting and listening to records, and reading physics texts. 
View Bio
Visiting Graduate Student
Mert Sisman is from Ankara, Turkey, where he also received both his BSc. and MSc. degrees in Electrical and Electronics Engineering. He is now a Ph.D. student in the Electrical and Computer Engineering department at Cornell. Always interested in medical research, and a huge fan of math, he found his way into MRI research.  He is currently interested in developing novel algorithms to improve quantitative imaging modalities. You can always find him playing video games unless he is doing a movie marathon
View Bio
Carly Skudin is the Research Program Manager of the MRI Research Institute. She works closely with Dr. Yi Wang and other MRIRI investigators to monitor ongoing research projects; oversee statistical and data management operations; provide leadership during the research grant process; execute grant writing, scientific publication, and regulatory reviews; and manage the appointments of the lab's faculty and students. Skudin graduated from Colgate University with a degree in neuroscience.
View Bio
Visiting Graduate Assistant
Jinwei received his bachelor of science degree from Sun Yat-sen University in China with a double major in physics and mathematics. His research projects in Dr. Yi Wang's lab:  applications of machine learning to high dimensional data sampling, and image reconstruction for quantitative magnetic resonance imaging. Jinwei likes hiking and playing board games in his spare time. 
View Bio
Visiting Graduate Student
Qihao Zhang received his bachelor's degree from the biomedical engineering department at Tsinghua University, China. He is currently a doctoral student in biomedical engineering at Cornell University. His research interests include perfusion and permeability quantification form-contrast-enhanced magnetic resonance (MR) images and arterial spin labeling (ASL) sequence design.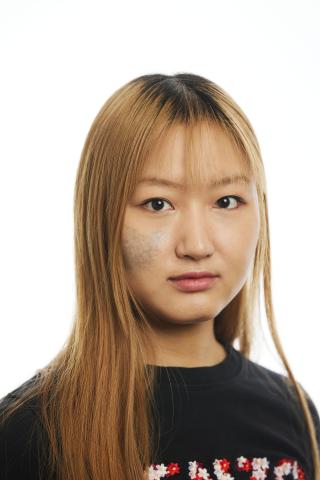 View Bio
Visiting Graduate Student
Hangwei Zhuang is from Jiangsu, China. She studied math and biomedical engineering as an undergraduate at the College of William and Mary and Columbia University. Her research project focuses on quantitative susceptibility mapping (QSM). 
Lab Achievements  
Yi Wang, Ph.D., is the Director of the Magnetic Resonance Imaging Research Institute (MRIRI). He has invented multiple MRI technologies of great importance to the clinical and scientific communities, including, a) quantitative susceptibility mapping (QSM), which has led to a new MRI discipline for studying tissue magnetism, b) the stepping table platform with multiple local coils for large field of view (FOV) imaging, and c) quantitative transport mapping (QTM). 
Lab Focus
Major research interests in Professor Wang's lab involve applying and developing data science, machine learning, optimization, physics, and statistical inference techniques for medical imaging acquisition and analysis. These include increasing imaging speed, reducing image artifacts, and generating novel image contrasts/biomarkers using computer vision and signal processing strategies. The lab seeks to formulate medical imaging problems for disease diagnosis and therapy delivery, as inverse problems from acquired signals to underlying pathogeneses based on biophysics. The lab works closely with clinicians to study neurological diseases such as multiple sclerosis (MS), Parkinson's disease (PD), Alzheimer's disease (AD), stroke, cancer in various organs, and liver and heart diseases. The inverse problems are often poorly conditioned and involve noisy incomplete data, resulting in reconstructed images with errors or artifacts commonly encountered in computer vision. The lab has developed the Bayesian statistical inference approach to removing image artifacts in MRI using prior knowledge established in biomedicine, or acquired from multiple imaging modalities, including immunohistochemical staining and optical imaging. 
The lab's work is exemplified by the following: 
QSM to solve the field-to-susceptibility inverse problem using the Bayesian approach. Tissue susceptibility reflects molecular electron cloud properties, and QSM enables its precise quantitative study. QSM has become a very active field of studying tissue magnetism for applications in neurodegeneration, inflammation, oxygen consumption, hemorrhage, liver, osteoporosis, atherosclerosis and drug delivery. QSM is increasingly used in clinical practice, particularly in precision targeting for deep brain stimulation, precision monitoring of chronic active hemorrhages and inflammation, precision medication for iron chelation therapy, and precision diagnosis and gadolinium-free imaging for multiple sclerosis. 
QTM to solve the inverse problem from imaging to tissue perfusion quantification. The lab develops fast dynamic imaging (4D) to capture tracer (drugs, contrast agents, and spin labels) transport in tissue using super resolution, sparsity, and deep learning techniques. Perfusion parameters affect imaging through convolution in space time according to transport equation of mass and momentum flux laws. The lab develops QTM to deconvolve 4D time-resolved imaging for perfusion quantification. QTM enables precise measurement of blood flow in tissue and helps with precise delivery of therapeutic drugs, cryotherapy, and tissue ablation.   
Lesion segmentation from acquired images to enable automated precise measurements and analyses of disease burden. The lab employs various image segmentation techniques including image feature-based approaches and deep neural network-based approaches. 
Collaborators
Gary Brittenham, M.D.
Susan Gauthier, D.O.
Manu Goyal, M.D.
Ajay Gupta, M.D. 
Robert J. Min, M.D., M.B.A.
Martin Prince, M.D., Ph.D.
Sujit Sheth, M.D.
Alexander Shtilbans, M.D., Ph.D.
Yi Su, Ph.D.   
Alumni
Priya Balasubramanian
Ryan Brown
Junghun Cho
Noel Codella
Mitchell Cooper
Deqi Cui
Kofi Deh
Jianwu Dong
Sarah Eskreis-Winkler
Yihao Guo
Ramin Jafari
Junhwan Kim
Gaiying Li
Jianqi Li
Tian Liu
Zhe Liu
Keigo Kawaji
Bryan Kressler
Mengchao Pei
Ashish Raj
Gurmeet Singh
Bo Xu
Lijia Wang
Yan Wen
Cynthia Wisnieff
Richard Wong
Jingwei Zhang
Zhenghui Zhang
Henry He Zhu
Yanchun Zhu

Code