The Jin lab is focused on developing molecules and cells for imaging and therapy applications. Essential to this effort is the use of molecular and cellular engineering, built on complementary use rational design and directed evolution approaches. Specific examples include designing new formats of antibodies for molecular imaging and bispecific recognition, and modification of T cells for expression of chimeric antigen or novel T-cell receptors (CAR or TCR). The Jin lab utilizes diverse molecular biology, biochemistry and biophysical methods, and imaging tools such as whole body optical imaging, magnetic resonance imaging (MRI), computed tomography (CT) and positron emission tomography (PET). CAR T cells that the lab developed to treat aggressive and refractory thyroid cancer are being evaluated for safety and efficacy in a phase I study (NCT04420754).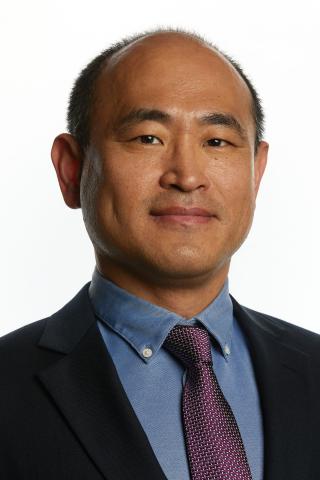 View Bio
Professor of Biomedical Engineering
Dr. Moonsoo Jin is director of the Molecular Imaging Innovations Institute (MI3), and associate professor of biomedical engineering in radiology and surgery. He received a Bachelor of Science in mechanical engineering from Seoul National University, and a Ph.D. from the Massachusetts Institute of Technology (MIT) in mechanical engineering. He conducted postdoctoral training at Harvard Medical School, and joined the biomedical engineering department at Cornell University as a faculty member and principal investigator. In 2013, he moved his primary appointment to radiology at Weill Cornell Medicine, and joined the newly established Molecular Imaging Innovations Institute (MI3). Since then, his research group has worked on a new technology for cancer immunotherapy, leveraging its expertise in antibody and cell engineering, and imaging techniques. In particular, the group has developed chimeric antigen receptor (CAR) T cells specific to tumor cells overexpressing ICAM-1 and other tumor antigens, and a new imaging technique for imaging CAR T cells in patients. Dr. Jin received a New Investigator Recognition Award from the Orthopedic Research Society; a Scientist Development Grant from the American Heart Association; a National Institutes of Health Transformative Research Award; and a Distinguished Investigator Award from The Academy for Radiology and Biomedical Imaging Research.  
View Bio
Instructor of Biomedical Engineering
Dr. Yang's graduate training was in radiopharmaceutical chemistry. Her postdoctoral training was in molecular and cellular engineering. Her interests include developing next-generation chimeric antigen receptor (CAR) T cell therapy, and combinatorial therapy for cancer.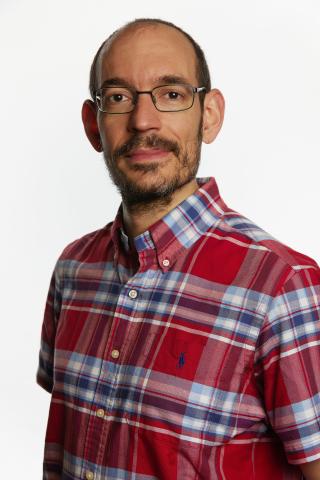 View Bio
Yago Alcaina, Ph.D., is a cellular biologist specializing in animal tumor models for translational research. He is a postdoctoral associate in Dr. Moonsoo Jin's laboratory in the Molecular Imaging Innovations Institute, a research group in the radiology department at Weill Cornell Medicine (WCM). He graduated from Autonoma University in Madrid in 2013, and has had previous postdoctoral experiences in Dr. Gerald Schatten's laboratory at the University of Pittsburgh, and Dr. Benedict Law's laboratory at WCM. Currently, Dr. Alcaina is working on the development of chimeric antigen receptor (CAR) T cell therapies for the treatment of several cancers.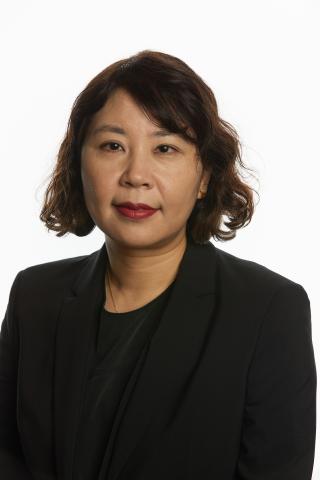 View Bio
Assistant Professor of Molecular Biology Research
Irene M. Min, Ph.D., is an assistant professor of molecular biology research in the surgery department at Weill Cornell Medicine. Dr. Min received her B.S. in biology from Sogang University, and her M.Phil. from the department of physiology, Cambridge University. She earned her Ph.D. in genetics from Tufts University School of Medicine. She trained with a leader in stem cell biology at Harvard Medical School, and completed a postdoctoral fellowship at Cornell University, where she was awarded an American Cancer Society postdoctoral fellowship for two years. Dr. Min's research has been broadly concerned with the recognition of tumor-associated antigens by antibodies and T lymphocytes.  She has been working on a new technology in immuno-oncology, leveraging her expertise in gene expression analysis and genetic engineering. Currently, her team is developing a technology, and a protocol, to increase the therapeutic efficacy of adoptive T cell therapy  in endocrine  cancers. She has authored many publications in high-impact, peer-reviewed journals. Dr. Min has been supported by the Emerson Cancer Research Foundation, New York State Stem Cell Science, the American Thyroid Association, and the North American Neuroendocrine Tumor Society.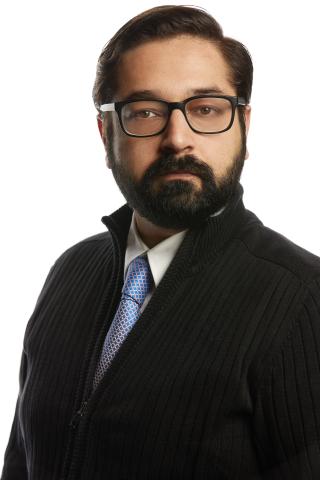 View Bio
Yogindra Vedvyas received his Ph.D. from Cornell University. His research focuses on molecular imaging with nanobodies.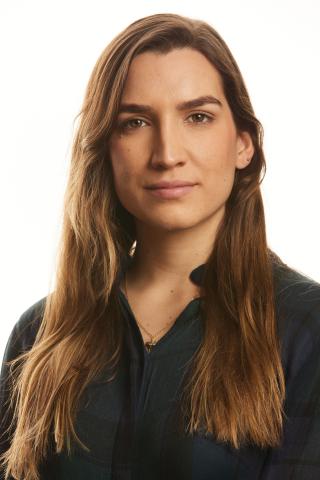 View Bio
Maria Cristina Riascos is an M.D. and aspiring pathology resident originally from Venezuela. She graduated from Venezuela's Central University in 2018 and relocated to the US to pursue further training. She became a U.S.-licensed M.D. and then developed special interest in clinical, translational and basic science research. As a member of both the Radiology (Jin Lab) and Surgery (Fahey Lab) research teams at Weill Cornell, Dr. Riascos continues to expand her knowledge on pathology and genomic profiling of Papillary and Anaplastic Thyroid Cancer and is currently working on the design of animal tumor models for the development of chimeric antigen receptor (CAR) T cell therapies for various cancer types.
View Bio
Mark is a biomedical engineer specializing in medical device design and novel design solutions for research projects. He graduated from the City University of New York (CUNY) Graduate Center in 2016, after completing his dissertation on mechanical stimulation during tendon to bone healing in Dr. Scott Rodeo's laboratory at the Hospital for Special Surgery, along with postdoctoral work under Dr. Peter Torzilli. He is currently working on devices facilitating chimeric antigen receptor (CAR) T cell therapy.