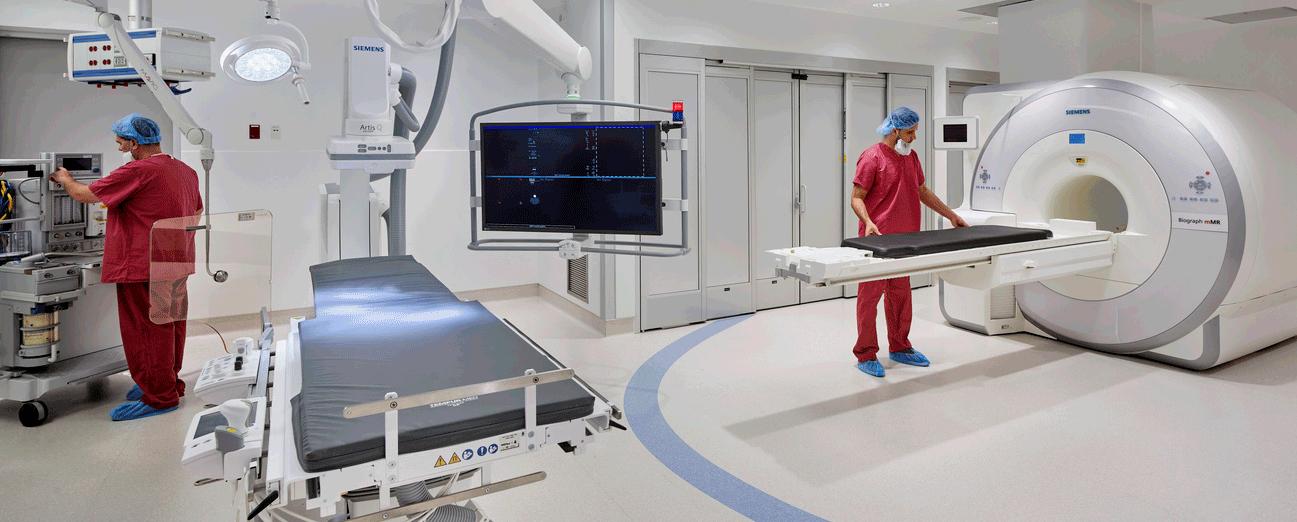 The Division of Interventional Radiology at New York-Presbyterian Hospital/Weill Cornell Medical Center has a long tradition of expertise, innovation and leadership in the field of Interventional Radiology and is renowned for its outstanding patient care, education and research. Many endovascular treatments were pioneered at Weill Cornell Medicine including coronary angiography, transhepatic cholangiography, renal artery angioplasty and stenting, laser ablation of varicose veins and embolization of uterine fibroids.
As pioneers of minimally invasive surgery, we use our techniques to eliminate the need for open surgery and allow shorter recovery times. Our goal is to deliver safe, effective, and compassionate care to all of our patients. Our Interventional Radiology group offers the entire range of vascular and nonvascular image-guided procedures.
We are experts in minimally invasive cancer therapies such as transcatheter arterial embolization (bland embolization, chemoembolization , radioembolization), thermal ablation, port placement and biopsies. For venous diseases, we offer state-of-the-art therapy for deep venous thrombosis, chronic venous occlusion and varicose veins. We also offer a wide range of treatments for arterial diseases ranging from angioplasty and stenting of occluded blood vessels, embolization or endograft repair of various types aneurysms and treatment of vascular malformations. In women's intervention and reproductive health, we offer a variety of services to alleviate pelvic pain including uterine artery embolization for the treatment of symptomatic fibroids, gonadal vein embolization for pelvic congestion syndrome and varicocele embolization for male infertility.
We are a patient-oriented clinically intensive practice. We have an inpatient consult service, an inpatient admitting service, and a daily outpatient consultations as well as follow-up clinic. Whether you are a patient or referring physician, we invite you to explore our Division's website and to contact us with any questions you should have.